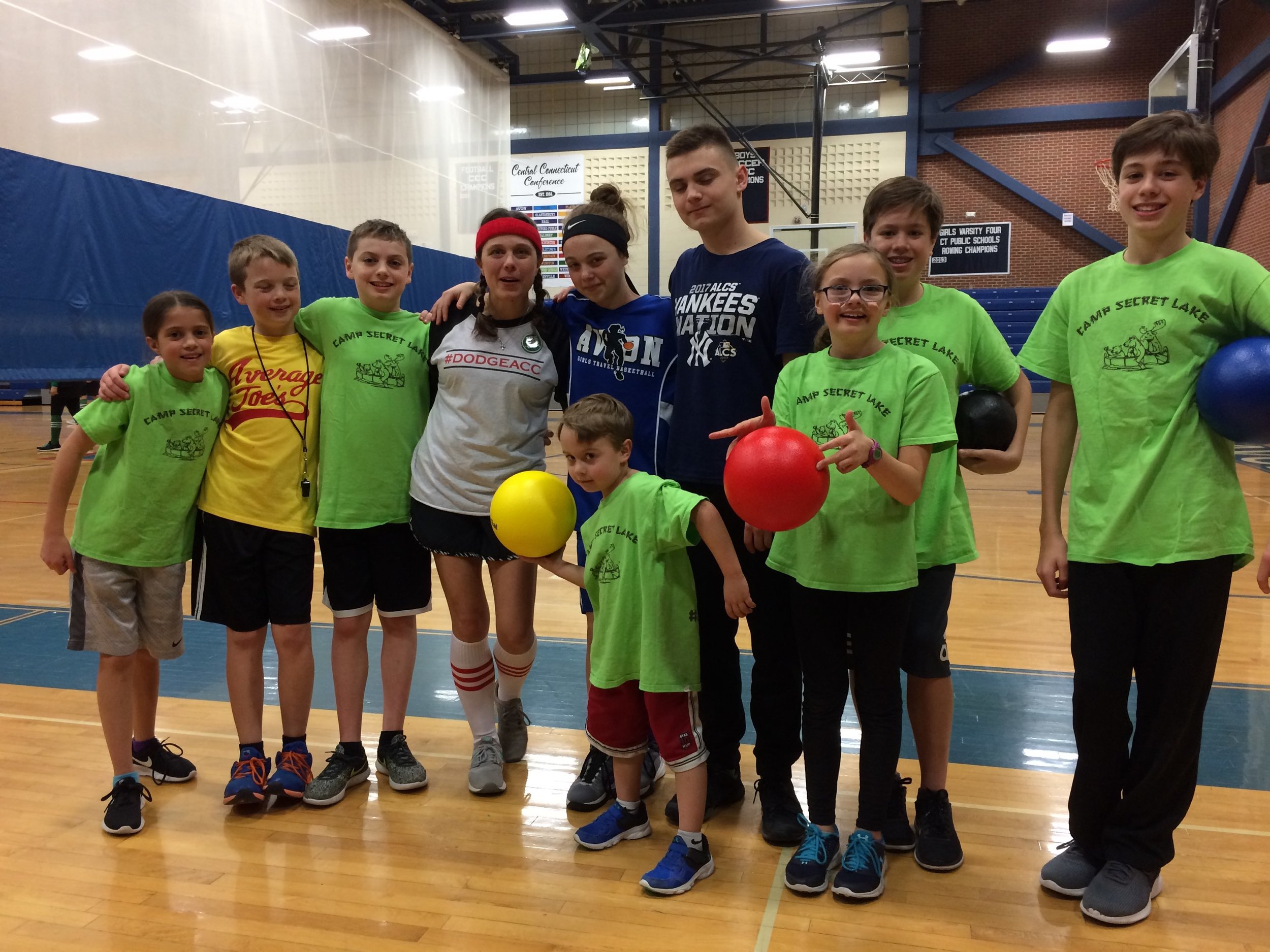 One of my goals this year is to take the lemons from last year and turn them into lemonade - aka taking my cancer anniversaries and turning them into something good that can bless someone else.
On January 25, my cancer diagnosis date, I created 'My Cancer Walk' (in pictures) on my website to be a visual, and an encouragement, to someone who is on their journey or has a loved one who is walking with cancer.
March 15th marks the date of my surgery when I had my palate, three upper back teeth and their gums removed. This year I created a Dodgeball FUNdrasier for our community the week of this anniversary to raise awareness and funds for ACCRF, Adenoid Cystic Carcinoma Research Foundation - and make good of a day that last year was not so good.
Our community came together, had fun and made a HUGE difference for ACC community! With their generosity, as of today, our community raised over $10,000 for ACCRF (with a few more donations on their way!). Isn't that amazing?!?! 100% of the money raised goes to ACCRF and 100% of the funds they receive will be used to for research.
My prayer over all of this is that someday when someone hears they have ACC, they will also hear how they will be cured and the possibility of a reoccurrence will be something of the past.
Cancer was never something that was on my radar, but now it is part of my past and it's memory is something I will always carry with me. (Taking my obturator out morning and night and my scans every few months for life will not allow me to forget.) Yet I am choosing to not let this be something that I will put on my shoulders and weigh me down in life. Instead I am choosing to place cancer beneath me as a stepping stone to rise up on. I pray to live more authentically and purposefully with each step I take and in each day I am blessed to live this life I have been given.
I continuously give thanks for my journey with cancer as it has, and continues to, teach me that life is meant to be lived by coming beside others, loving them and helping them rise up too. When we do this, we rise up ourselves, maybe not in society standards but in our hearts, living more connected to the person we were made to be.
Cancer. Yes, it's a lemon. Yet it can be turned into lemonade when we take it and realize it wasn't a purposeless event in our lives, but one that was given to us to live more purposefully.
Maybe your lemon is cancer, or maybe it is something else. I invite you to join me to...
Pause. Breathe. Pray.
Whatever our struggles may be, may we trust that it isn't a purposeless event or one that was made to weigh us down in life. May we trust that it happened so we may see life through a new lens, one with clarity, purpose and direction so we may live with purpose each day and help others rise up along the way.
With gratitude, love and hope,
Shawn
"And we know that in all things God works for the good of those who love him, who have been called according to his purpose." - Romans 8:28